Welcome To Purple Bob's Hobbies
Designers of high quality 7mm scale model building kits
Suppliers of modelling materials and tools
FREE UK SHIPPING!!
We offer FREE shipping on all UK orders. We believe that this is of benefit to all our UK customers. We hope this makes it easier and cheaper to own and build our kits. Many Thanks! Purple Bob.
The Building On The Right Is Our Edwardian Double Front Shop In A Tudor Building
This Edwardian shop is based on a real double fronted shop, which was in use until the 1960's. Simulated timbers and windows with acetate glazing, accurately represent the original building in fine detail, on this easy to build Series 4 model. Perfect for any period from the 1880's to the 1960's
All of the posters and signs are supplied in the kit as separate items, which means that this kit is very easy to adapt into other types of retailers. Simply by changing the window displays and posters.
The finished model stands approx:
9 inches (230mm) Wide including pavement
NEW! Model Building Kits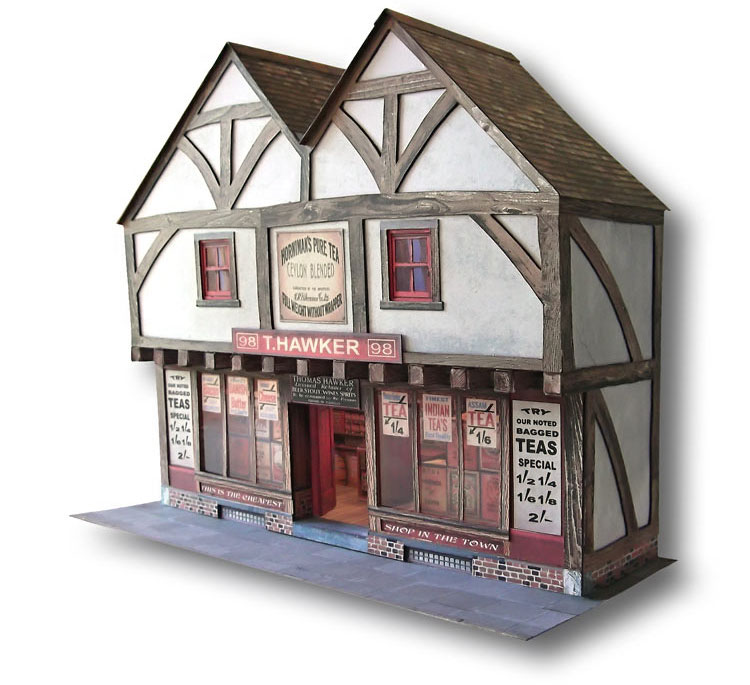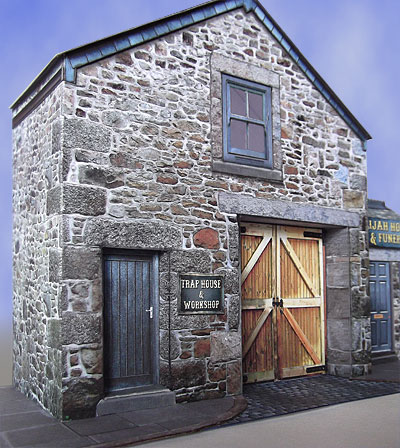 Our 7mm Scale Model Buildings

Purple Bob's Hobbies kits are all designed to a scale of 7mm to the foot and are perfect for use with "O" Gauge Model Railways. Or just to build for the fun of it.
Our range of structurally designed, easy to build kits is constantly expanding. We regularly add new models to the range.
You can see from this close-up shot, the excellent level of detail that is easily achieved from Purple Bob's card models, with just a little time and patience.
All the modelling materials you need to complete the models are included in the kits, with acetate for window glazing and many optional items in most of the kits. You really do have the opportunity to easily personalise and modify our models to suit your own street scene and period. Just add glue and regular crafting tools, also available in our shop. Click this button to go straight to our range of 7mm Model Kits!
7mm Model Building Kits
Tools And Materials
Purple Bob's Hobbies kits, are easy to build using standard craft tools. Check our shop for budget and high quality branded knives, glues, cutting mats, Click this button to go straight to our range of tools.
Crafting Tools
We also stock a large range of modelling and crafting materials, coloured card, acetate for window glazing…. etc etc.
Modelling Materials
We manufacture a range of "Die Cut Windows", which come complete with acetate for window glazing check out the full range! Perfect for scratch building or customising your models.
Die Cut Windows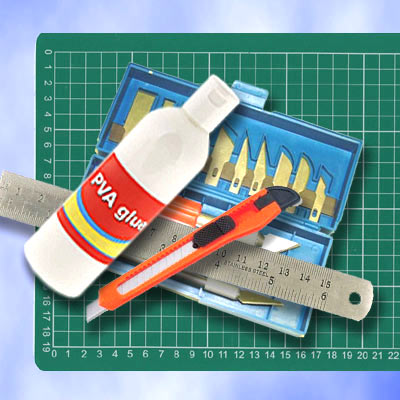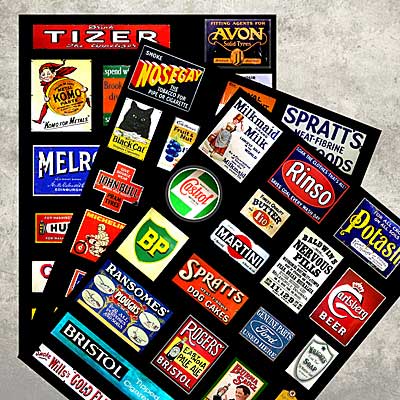 7mm Scale Vintage Advertising Signs
A Purple Bob's Hobbies "Vintage Enamel Sign Pack" contains all you need to set the period scene on your "O" Gauge model railway, or on any other "7mm Scale Model" This type of enamel advertising sign was in use in the UK from the mid Victorian period right through to the 1970's.
Bob Says: We only use the finest quality materials! Our replica enamel signs are NOT the cheap Inkjet or Laser prints, you get from some manufacturers. They are genuine professional high resolution photographic prints. Made on: FUJI Crystal Archive Gloss Photographic Papers. Which FUJI give a lifetime colour fast guarantee.
Click this button to view our range of 7mm scale sign sets!
7mm Scale Enamel Signs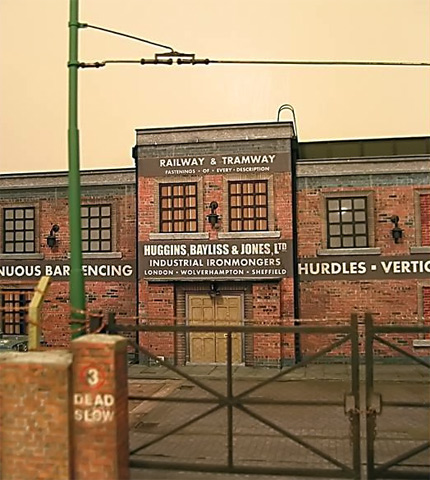 Huggins Bayliss And Jones Ltd.
Another superbly modified rendition of one of our easy to build kits, made by one of our customers JC585. This time round it's the low relief factory kit we produce.
The actual footprint of this building itself can be altered, so it's very easy to find a space for this kit on almost any 7mm scale model railway layout or 1/43 diorama. You have the option to build just the centre section and one wing, or both wings, and if you wanted an even wider factory you could even add more kits, as it has been specifically designed for expansion. Click this button to go straight to the full description page for this particular kit.
7mm Edwardian Factory Kit