Bob's Big Bargain Bin !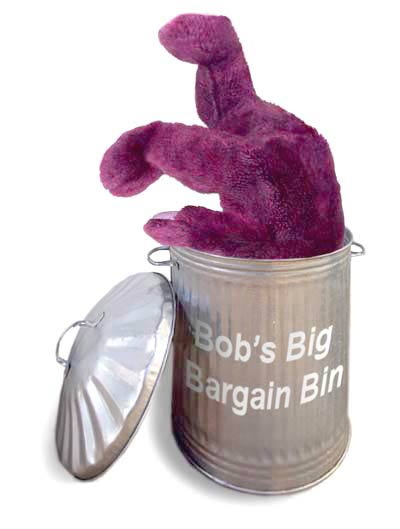 Bob's Bargains
Bob can't resist a bargain.. He's always diving into the bargain bin to see what he can find in there. Bob also knows that you love a bargain. So you'd better get in there quick before he snags them all himself
Bob's bargains are all the end of line, short quantity and clearance stock we may hold from time to time. Occasionally we may buy in end of line stock that we think might be useful to our customers and make it available at rock bottom bargain prices!
Grab one of bob's bargains, before they go…. once it's gone it's gone!
I WANT SOME OF BOB'S BARGAINS PLEASE!
Many Thanks!! Purple Bob.