Description
The finished model stands approx:
8 inches (20cm) High
9 inches (23cm) Wide including pavement
4 inches (10cm) Deep including pavement
THIS KIT INCLUDES:
7 sheets of model parts
2 photographic print name signs
1 Piece of Acetate, for window glazing.
7 page instruction manual, which includes full build instructions, with photographic references, hints and tips for better model construction, and a list of suggested modelling tools.
Included in the kit is the kitchen vent. No Chinese Takeaway would be complete without one. This vent can be fitted at either end of the building or even at the rear showing over the top of the roof if you are making this part of a continuous terrace.
The kit also includes real photo printed name signs, which are printed on "Fuji Crystal Archive" Photographic paper. Which has a lifetime "Colour Fast" Guarantee.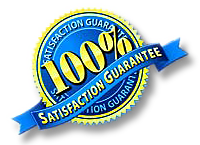 "We have a 100% Satisfaction Guarantee on all the products we sell. If you are not satisfied with an item for any reason at all, then just contact us within 7 days of receiving it to arrange a return and refund! Simple as that!"
Many Thanks! Purple Bob.