Description
THIS KIT INCLUDES:
6 sheets of model parts
1 sheet of drains and manhole covers.
1 Photographic Road Signs Set – Giving you the option to use period accurate original road signs in your model.
Instruction manual, which includes build instructions, hints and tips for better model construction, and a list of suggested modelling tools.
This kit allows you to easily create up-to 12 Junctions along the length of your road, in any position you wish T-Junctions, Cross Roads, Staggered Junctions Tram Tracks, and level crossings are all possible.
The "Vintage Road Signs" set, works perfectly to create the scene for any period from the 1920's to modern day, as some of these signs are actually still in use in some locations.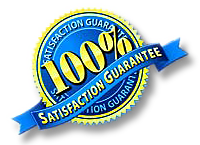 "We have a 100% Satisfaction Guarantee on all the products we sell. If you are not satisfied with an item for any reason at all, then just contact us within 7 days of receiving it to arrange a return and refund! Simple as that!"
Many Thanks! Purple Bob.