Description
The finished model stands approx:
3.5 inches (9cm) High
5.5 inches (14cm) Wide including pavement
4.5 inches (8cm) Deep including pavement
Included are 21 different vintage advertising poster replicas. 12 different timetable notices: for Trams, Buses, Trolleybuses, Railway Companies Including GWR, Southern, LMS and LNER.
PLUS:
18 replica (photo) stop signs or platform numbers. Printed on Fuji Crystal Archive photographic papers
Including:
London transport: tram stop, coach stop, trolley bus stop, bus request stop,
Generic: Bus request stop,
Tram: All cars stop here on request
And three sets of platform numbers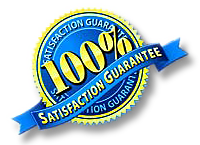 "We have a 100% Satisfaction Guarantee on all the products we sell. If you are not satisfied with an item for any reason at all, then just contact us within 7 days of receiving it to arrange a return and refund! Simple as that!"
Many Thanks! Purple Bob.