Description
The finished model stands approx:
The finished model stands approx:
8 inches (20cm) High
11 inches (28cm) Wide including pavement
4.25 inches (10.5cm) Deep including pavement
THIS KIT INCLUDES:
9 sheets of model parts
Including 5 different pairs of front flashes.
1 sheet of photographic print name signs
1 Piece of Acetate, for door glazing.
1 sheet of 31 different movie posters.
8 page instruction manual, which includes full build instructions, hints and tips for better model construction, and a list of suggested modelling tools.
Included are 31 different movie poster replicas covering the period from 1920 to 1972. Including Chaplin, Douglas Fairbanks, Mary Pickford, Clara Bow, Laurel and Hardy, Lon Chaney, Buster Keaton, Boris Karloff, James Cagney, Humphrey Bogart, Danny Kaye, Gene Kelly, Jane Russell, Christopher Lee, James Stewart, Clint Eastwood, Julie Andrews, Peter Cushing, Sean Connery, Carry on.. and more.
5 different pairs of front flash boards, for the entire history of the Roxy from, 1905 to 1992 Including the early silent period as well as the birth of the "Talkies", wartime Britain, the 1950's, and the bingo period of the 1970's to 1990's
4 replica (real photo) main name boards printed on Fuji Crystal Archive photographic papers for 1905 to 1992
A life size (for 7mm scale) Charlie Chaplin stand-up advertising board, in use at the Roxy from 1914 to 1945.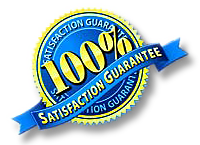 "We have a 100% Satisfaction Guarantee on all the products we sell. If you are not satisfied with an item for any reason at all, then just contact us within 7 days of receiving it to arrange a return and refund! Simple as that!"
Many Thanks! Purple Bob.