Description
The finished model stands approx:
7.5 inches (19cm) High
9.5 inches (24cm) Wide including base
7.5 inches (19cm) Deep including base
THIS KIT INCLUDES:
12 sheets of model parts.(at 300gsm) (300 Micron). Including Different Window And Door Options.
1 Piece Acetate for window glazing.
9 page instruction manual, which includes full build instructions, hints and tips for better model construction, and a list of suggested modelling tools.
This is one of our series 4 kits and is not recommended for an absolute beginner to card models, but if you have built one of our other kits or have some basic modelling experience, then It should pose no problem at all to you.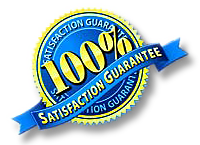 "We have a 100% Satisfaction Guarantee on all the products we sell. If you are not satisfied with an item for any reason at all, then just contact us within 7 days of receiving it to arrange a return and refund! Simple as that!"
Many Thanks! Purple Bob.